Get Your Complimentary Copy!
The Retirement Fingerprint®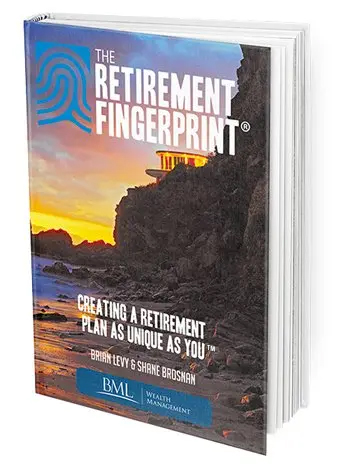 Brain Levy and Shane Brosnan have built their practice around helping baby boomers plan their financial future. If there is one thing they have learned, it is that "one-size-fits-all" retirement plans don't cut it. No two people are exactly alike. Your goals, dreams and visions of the future are as unique as your fingerprints, and your financial plan for retirement should be the same.
In The Retirement Fingerprint®, Brian and Shane team up to debunk outdated financial planning strategies that no longer work. Their sensible, 21-centurty approach to investing is instant relief for those left dizzy from Wall Street's roller coaster rides. If a game plan for a financially secure retirement is what you are looking for, you have come to the right place!
Get Your Complimentary Download!
Listen To The Retirement Fingerprint® Radio Show
with your host Brian Levy and Featured Advisors
Join Brian Levy for "The Retirement Fingerprint®," every Saturday from 7:30 a.m. to 8 a.m. on AM830 KLAA.